2012 Cultural Day Celebrations
Posted By

toplineschools_admin

On

Tuesday, 13 December 2016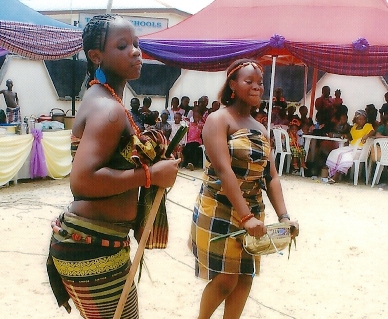 The Cultural Day of Topline Schools for 2012 was held on the 16th of March 2012 at the school's play field. All parents and their children were invited to attend in their traditional/native attires and also come with their most popular native foods.
The children displayed traditional dances, wrestling competition, native crafts such as broom and basket making, palm wine tapping and traditional wears fashion shows. The parents and children danced to their respective traditional music such as Hausa/Fulani, Yoruba, Ibo, Ibibio/Efik, Deltans, Ikwerre, Krikese, Ijaw and so on. Parents displayed their native delicacies for others to taste and appreciate.
The event was very colorful and well attended. The chairman used the occasion to reward children that took the 1st, 2nd and 3rd positions in the first term examinations for the 2011/2012 academic year with prizes.
Pictures from the Cultural Day Celebrations are available on the Photo Gallery section of this website.